So, if you follow Sydney.. I know you are obsessed with her just as much as I am. You can admit it, it's just the way the world works. I blogged about her before and I want to again.
I started following Mrs. Poulton back when she only had 300+ followers
--which guys seriously was like mid october...
yeah, she has exploded all over the blogging world--
And that's because she is awesome. I have had the priveldge of chatting with a her every now and then and she is more patient and kind than you can possibly imagine.
I wanted to share things I have learned/been inspired by/or all around just loved from Sydney Poulton of The Daybook:
How to not have a cookie-cutter layout.. She helped me get my very first think-outside-the-blogger-box look, which is partly still here!

How to discuss your religion+faith in a very respectful and graceful manner; even to those who do not feel the same or understand your decisions.

A love for boots.

Those same boots, DO NOT, I repeat DO NOT have to be worn with just jeans. I never really knew how an ordinary, everyday girl ((aka, anyone not in a magazine)) could pull off all the fab looks she does with her trendy booties. And especially in everyday life at that!

An appreciation for layering.

Belts aren't a bad thing.

You must work the outfit, it CANNOT and must not EVER work you.

I now put on makeup and dress semi-cute before going to class. Surprisingly, I feel so much better each day because of that! It's amazing what a little motivation from a blogger can do.

I want to wait and find an all around awesome guy like her hubs, Tyson. They really seem to have it all together and follow Christ in a way that I hope to have with my husband one day. Settling isn't an option.
New hair styles. Enough said.
Red lipstick is totally do able. Even if you are not a brunette.

There is nothing better in the blogging world than just being yourself.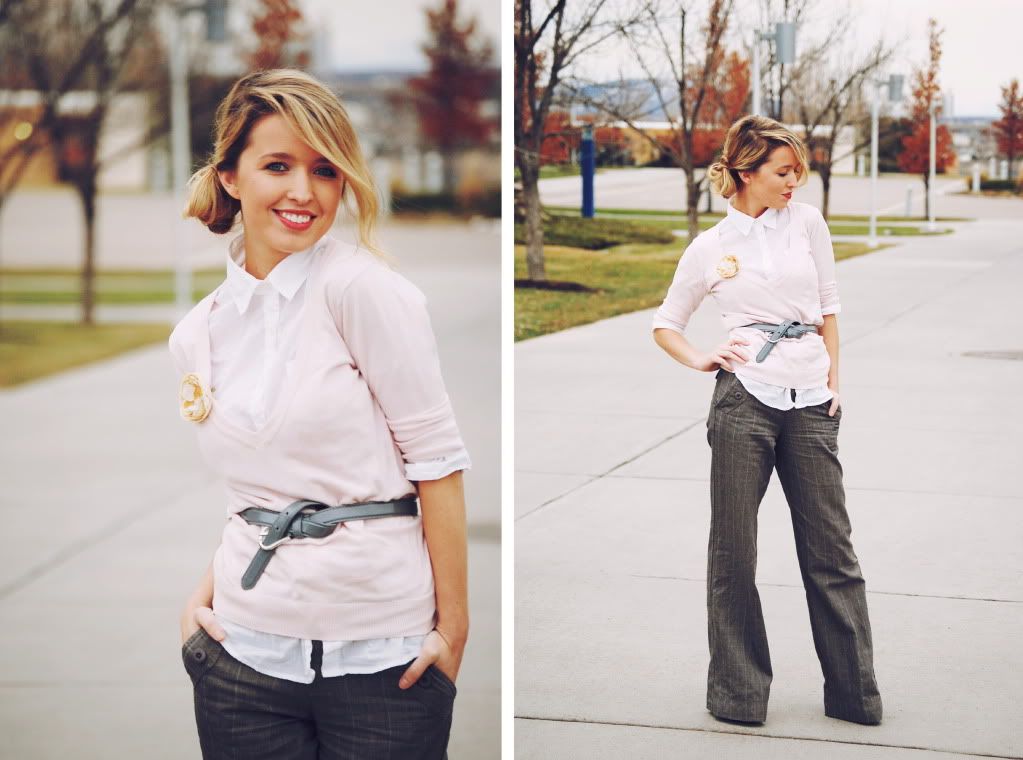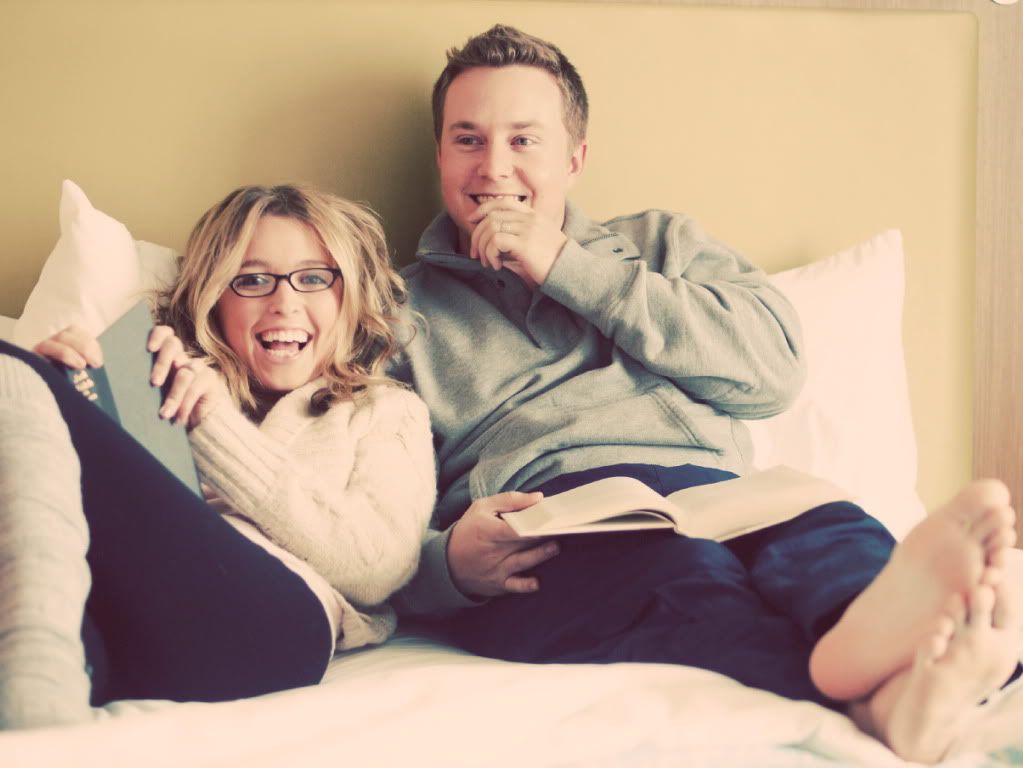 Thank you Sydney for being the great little you that everyone loves so much! You have made me want to reach for a lot more in blogging, but more importantly, in life.

Recap on inspiration:
grace while talking about Christ, good husband, an incredible fashion style,
be yourself--it's beautiful, red lipstick, good hair,
and a killer pair of boots.
So, you may be asking yourself,
"What the heck is the point of this post?
Sam, you kinda-sorta-maybe sound like a crazy person.."
Some of you may say even look a little dumb or ridiculous.
I'm fine with that.
That's a fair thought to think.
But before you judge...
Let me explain.
The point of addressing these inspirations is to give an idea of what I want to do with my blog. I want to inspire. Some how, some way... I want to contribute something good to this world! And when I have days like yesterday (ick...) I want to look back on this post and remember why I type the things I do.
Fashion will NEVER be my thing... but I do think finding and posting positive, inspirational things might be. If I can just reach ONE BLOGGER to do something good for this world, like share a compliment, choose happiness over sadness, believe in Him, or reach for more in life; I will consider all the time spent blogging, worthwhile.
We all have to have some sort of inspiration, why not be that for someone else?