Well friends, I'm not gonna lie to ya... I woke up today in one of the worst moods.
You know those times where you just wake up and go, "Man... Today already sucks." Don't lie, you know you do it. Maybe not often, but you know it happens. Well, that was/is 'yours truly' today. I hate it too. I keep waiting for that moment when,
"BAM! You're happy"
"TAAA-DAAA no more sucky Sam"...
Just still frumpy ol' grouch bag.
As I sit here with my grumpy pants on, frustrated, I start to contemplate what might have caused this overwhelming negativity that I detest so much. A few things have come to mind:
Maybe it has to do with the fact the Victoria Secret Fashion show was on last night and while I LOVE me some VS and the fashion show, I couldn't help but feel down right disgusting while watching it. I look down at my stomach and think, "Well you sure don't look like that..." I won't even tell you what went through my mind while comparing my bum to theirs... It wasn't pretty or blogger appropriate. Let's just say Ms. Sam wasn't the nicest person to herself last night. Verbal abuse met it's match.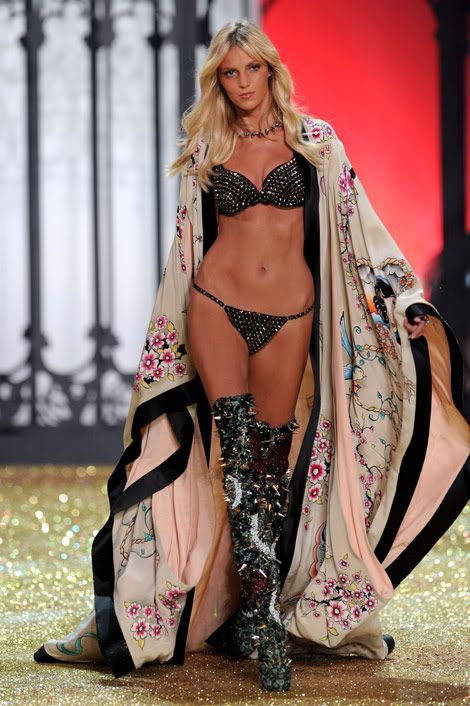 I don't know about you, but this is EXACTLY what I look like in my bathrobe.
Or, maybe it's the fact I have been studying like mad and still don't feel prepared for my physiology test tomorrow.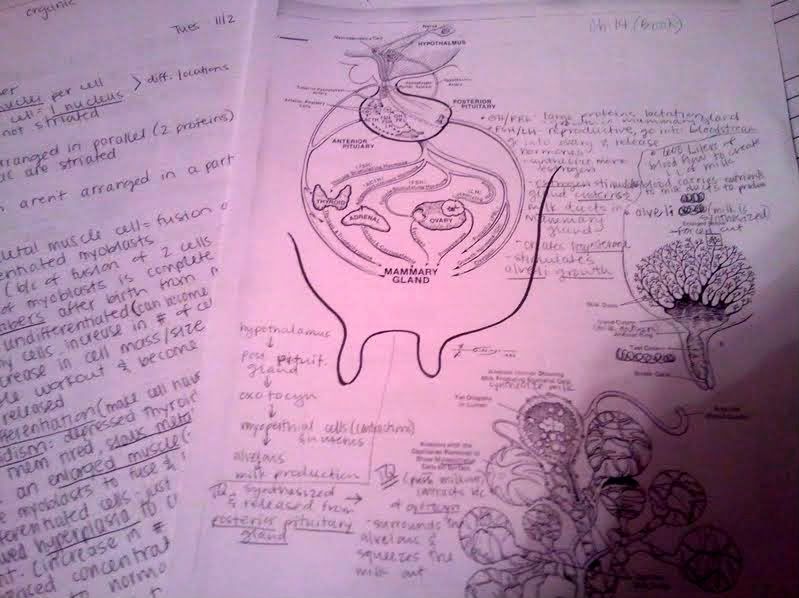 Ever wonder how you or an animal "lactates"...
Maybe, it's the simple fact of it's just Wednesday... My friend Kendra and I have a theory that Wednesdays are all around worse than Mondays, and we all know Mondays aren't fun. Maybe it's just a worse Wednesday than usual.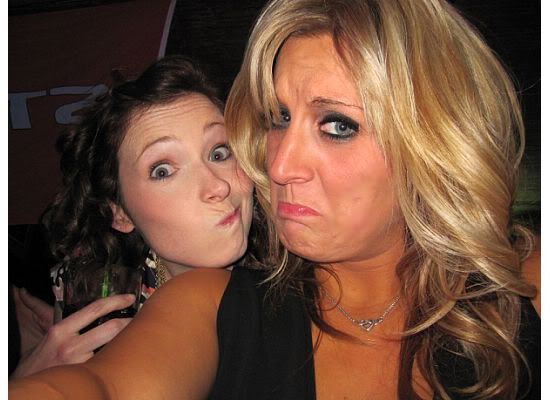 Here we will pretend Kendra is saying, "Cheer up Sam! It's only Wednesday."
While all this ranting and raving is going on, I feel something cuddle up around my feet. I look down and see my little man curled up at the end of the bed. He was wanting his momma...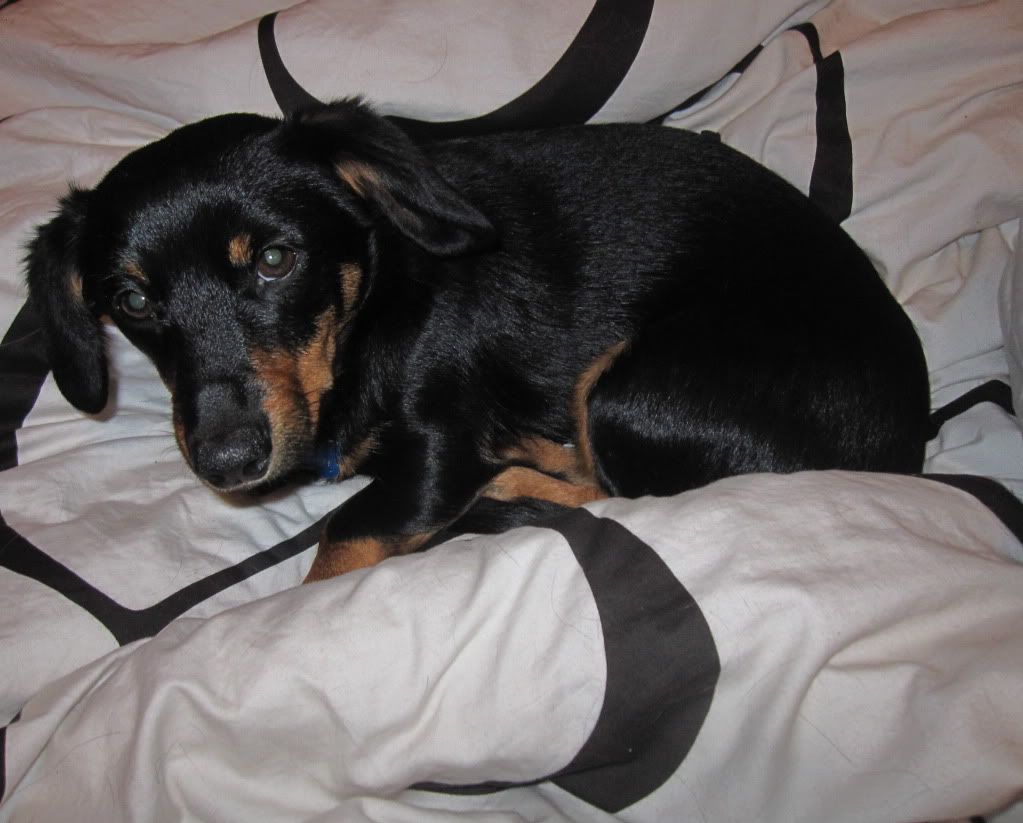 Suddenly, my day just got a little bit better. I love my pups.
Here's the TAAA-DAAA moment!
I think I am gonna take take Neil Patrick Harris's advice: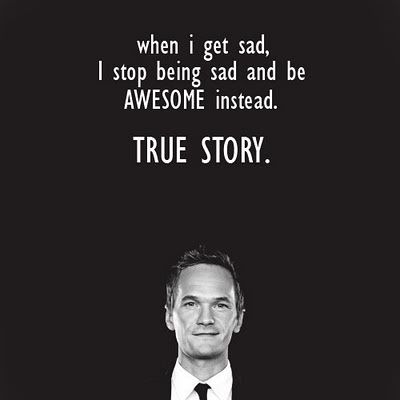 Who knows, I might just even walk abound the house in my birthday dress from Valerie... Because we all know that nothing makes a girl happier or feel prettier than a sexy LBD.
Something else I KNOW will make me happy NO. MATTER. WHAT.
YOU GUYS.
For serious.
Reading what you guys have to say literally makes my day, everyday. Your comments and kind words are appreciated more than you will ever know. I love you blog readers! You help keep me positive and sane when things get crazy... Or I get grumpy.
So thank you all so much!
Go today with knowing that you, YES YOU, mean the world to someone.