TODAY!
Today ladies and gentlemen
MY DRESS
comes in!!! I cannot wait,
Valerie
has been keeping me posted on the tracking (I.LOVE.HER.) and it's in Springdale! Yes, Springdale which means it's only 15 minutes away!!!!! Eeeeeeek :)
I unfortunately must attend classes and a few meetings (of course) so I most likely won't be here when it's delievered. I thought the postman (er, woman) needed a little note....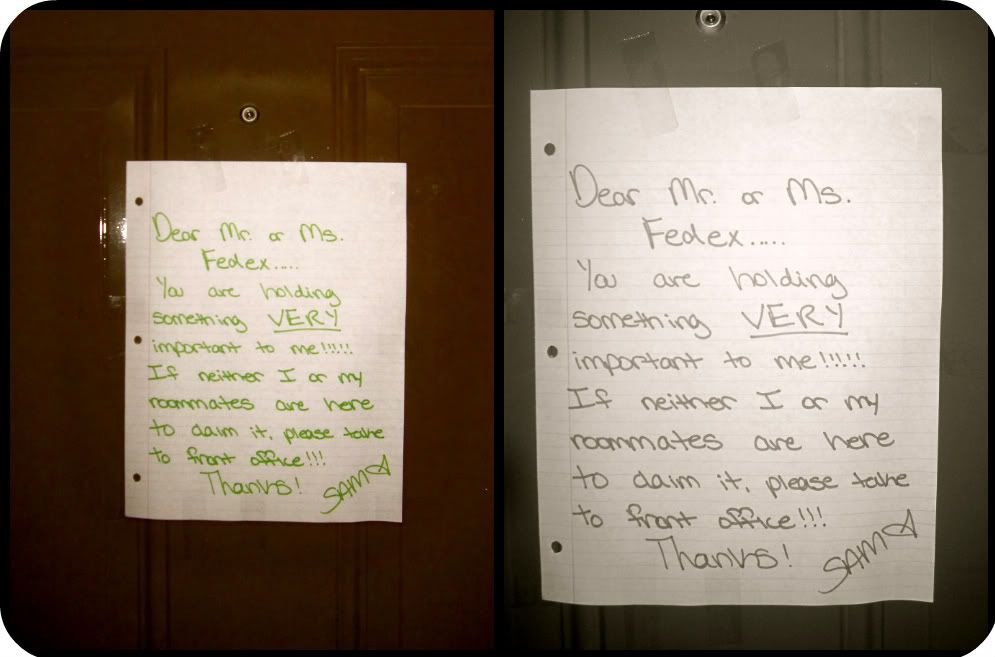 I feel that this song should be playing in the background on my way to school today.... How I love Glee. And my dress. And Valerie for making my dress and just being down right awesome in general. And my friends. And my blog world. And my blog readers. And my dog. And Jesus. And a lot of other things I don't have time to mention. But, for the first time in a LONG time... I think it's going to be a beautiful Wednesday!