This post is mostly geared towards you
Valerie
, and your
scrumptious post
that made me want to jump in the book and eat their already scarce stock of food. I guess you still have that
"teacher say, student do"
kind of way about you!

I was perfectly content reading about Katniss's adventures; then I break for a bit, catch your blog, and have had a hungry, rumbly, tummy ever since. This reaction is not good when I'm trying to look and feel as sexy as possible in my new LBD!
Speaking of which....
I just couldn't resist posting one more dress photo (it will however be the LAST sneak peak until that sucker is in action next Saturday). Here is my favorite part of the whole 'git-up'....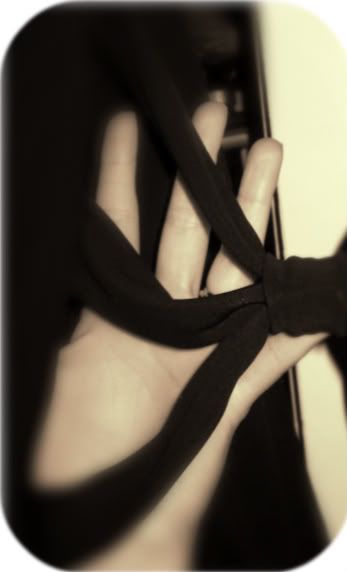 THE BEAUTIFUL CUT OUT DESIGN IN THE BACK!
I tried to be as discrete as possible with this photo she sent me, but I'm sure you guys can pretty much piece together a general idea of the dress by now, which is totally fine. I'm still just as PUMPED! She's been doing such a great job :)