Have you ever been to wedding before? I'm sure most of you have and are answering, 'Ummm of course, Sam.'
Well, what about a wedding where you didn't know ANYONE. Not one soul except for the person(s) you went with? I have been to 3. Yep, 3. And let me just say that even after that many attempts, they never get 'less awkward' even for a social butterfly like myself. Not saying that in a conceited way at all, I just love to talk... A lot.
(All my friends that are reading this are thinking-- Gah, yeah she does! Why am I friends with her?!)
But as awkward as they can be, I ALWAYS seem to have a great time, meet marvelous people, get good laughs, and hilarious stories to talk about after. Just ask my two friends Nicole and Kendra! They have been with me during those weddings where I have to ask the bride and grooms name haha.
This weekend I went to visit one of my closest and dearest friends Alex. She is wonderful and so are her amazing roommates. One of her sorority sisters was getting hitched and Alex asked me to be her date.
Of course I will :)
We went with two of her friends (who now are my friends too!) Don't you just love making new friends?!
We had such an awesome time and even though it's so awkward being forced to take pictures for the newlyweds' photo albums, catch the bouquet, and toast the bride and groom good luck... I still had an AMAZING TIME! I even danced with the bride? Yeah. True Story.
Group Photo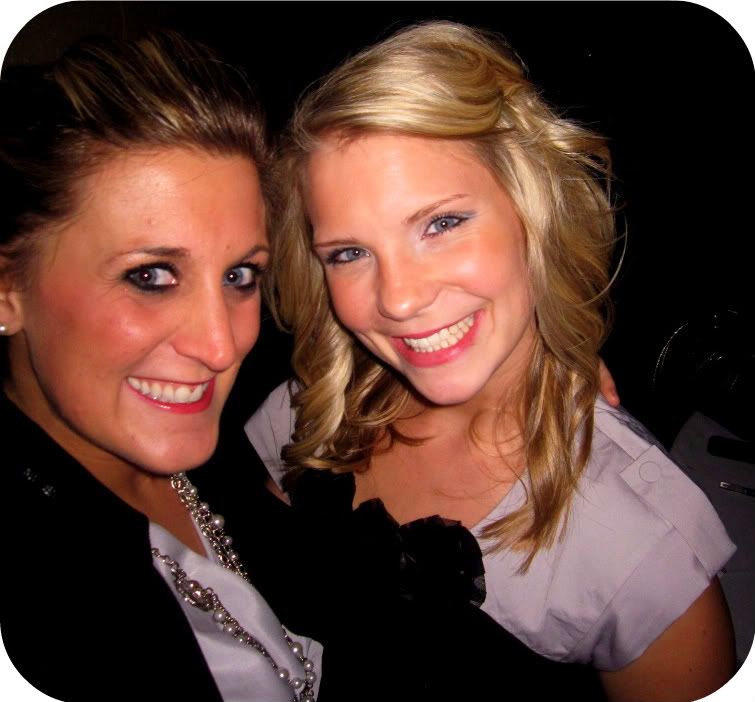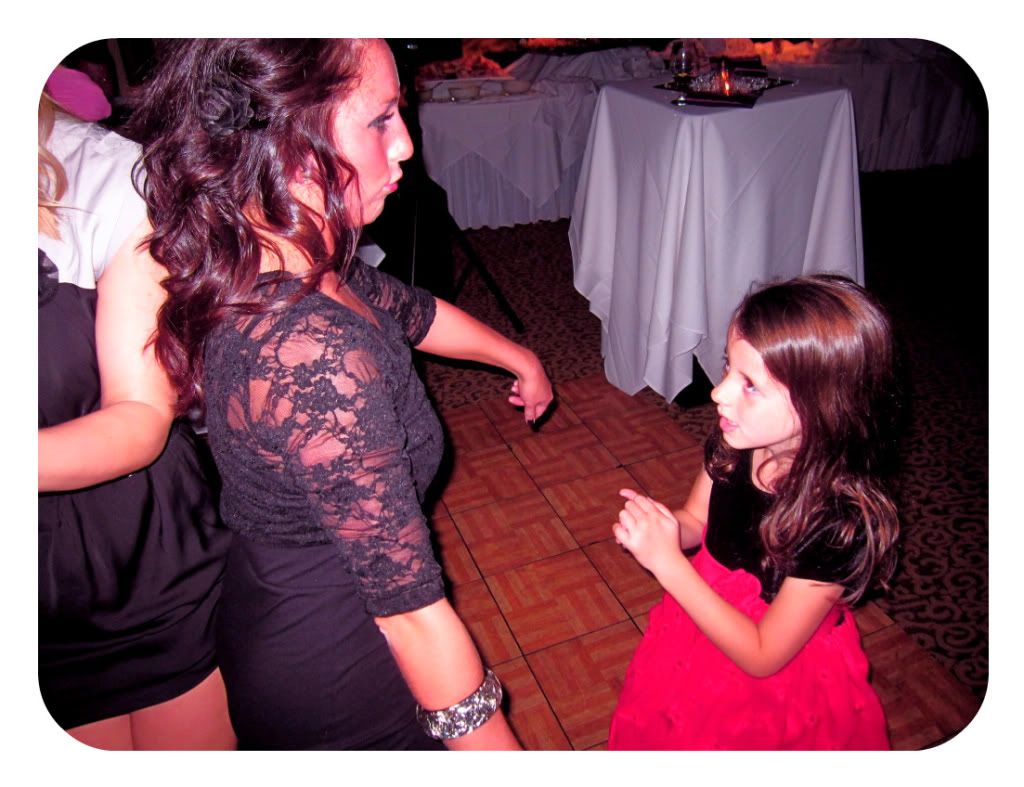 Kaitlyn and our "new friend" dancing the night away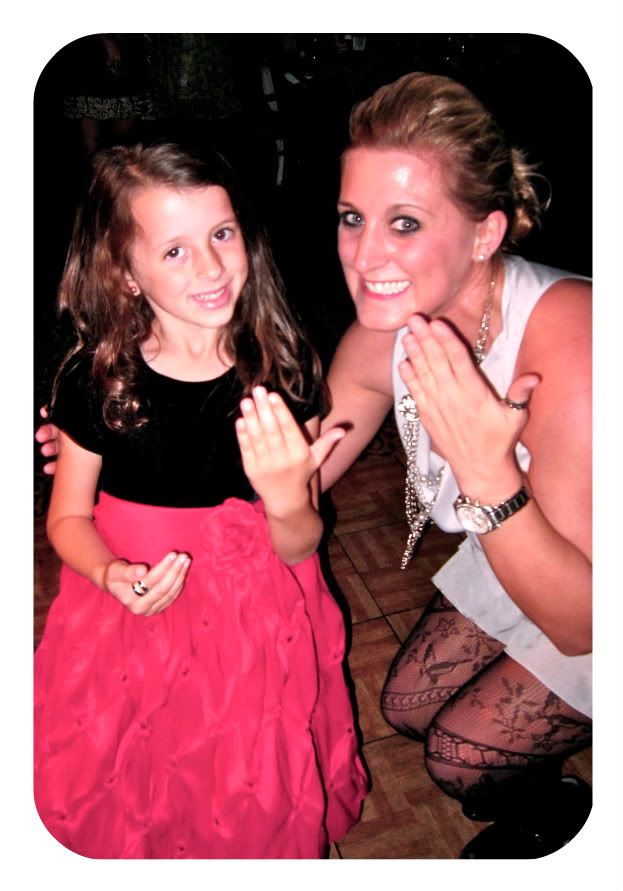 Me teaching "new friend" the 'SINGLE LADIES' dance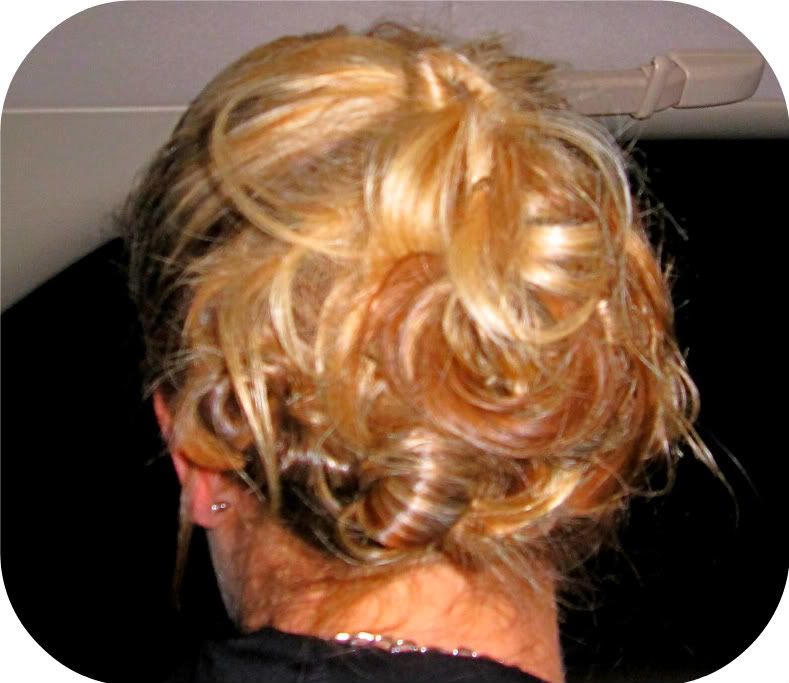 Ok friends, I am RARELY happy with my hair, but I'm not going to lie; I was really happy with my own up-do creation. Can you believe that twisty-swirly-thingie only took 3 minutes, TOPS!
I liked those tights so much, I got my very own pair!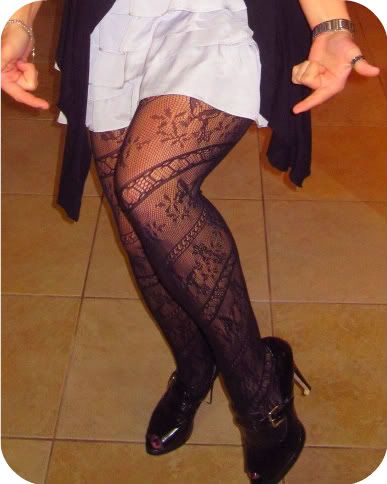 Close up.